On October 19-21, 2023, the ROCKWOOL Foundation Berlin and Humboldt-Universität Berlin hosted a conference on the new Handbook of Labor Economics (Volumes 5 and 6), edited by Christian Dustmann and Thomas Lemieux. Throughout the 3-day programme, the draft chapters of the new Handbook were presented by leading labor economists who have made path-breaking contributions to the field.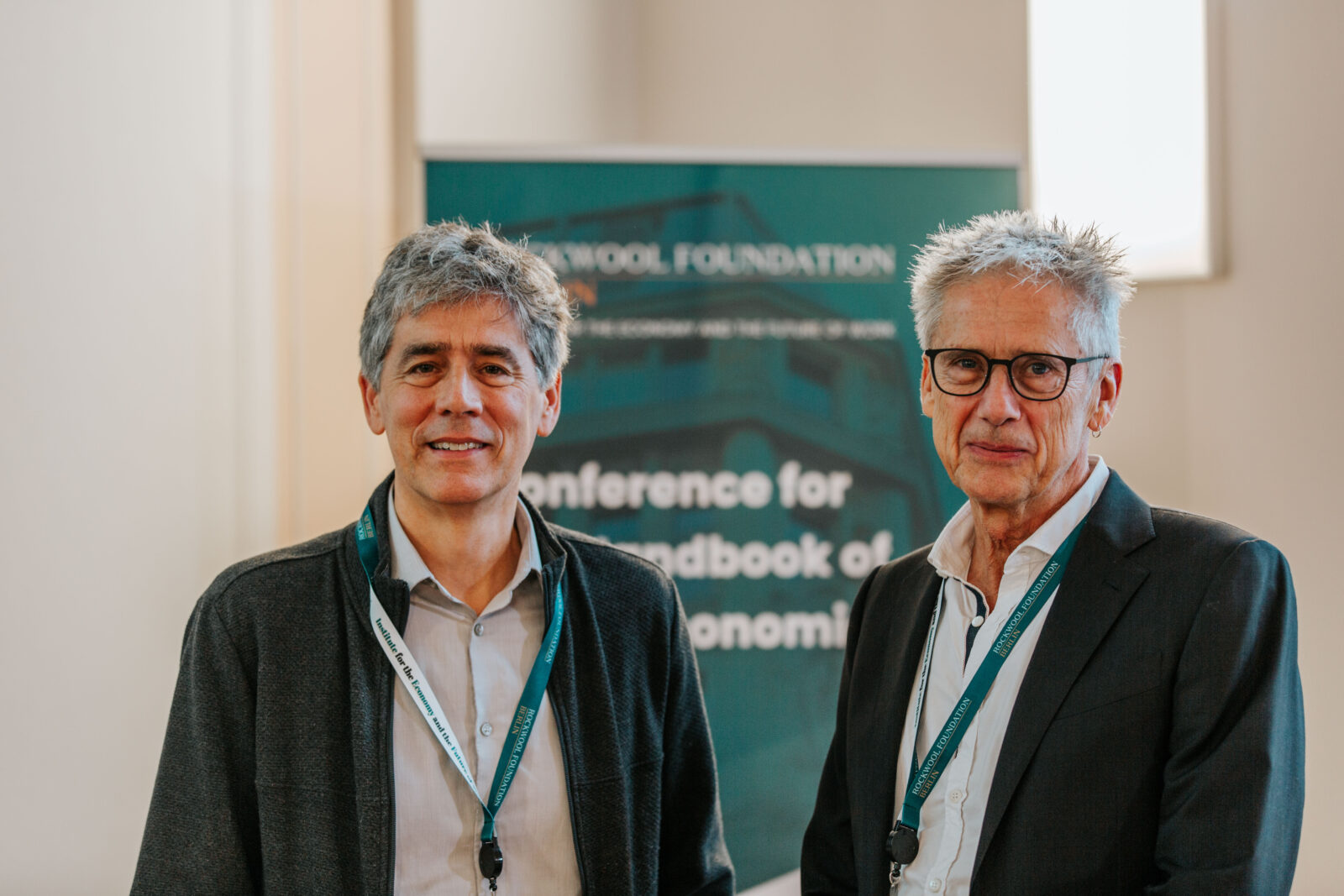 A Panel Discussion on Future of Work also took place during the conference, featuring David Autor (MIT), Kerwin K. Charles (Yale), David Deming (Harvard), and Ioana Marinescu (University of Pennsylvania), chaired by Chris Giles, Economics Editor of The Financial Times.
Thanks to all participants for the insightful talks and lively discussions! Special thanks go to the RFBerlin organising team for a very successful event.